Welcome to the section entitled 'The Ionian Islands and the 1821 Greek Revolution', which was designed on the occasion of the 200th anniversary of the Greek Revolution which led to the formation of the modern Greek state.
The lives of 15 Ionian Islanders—their studies, correspondence, friendships, and careers— highlight a network of acquaintances and co-operation. These people narrate their own stories: how they read, wrote about, dreamt, worked and fought for a new homeland that seemed to be taking shape through the Revolution.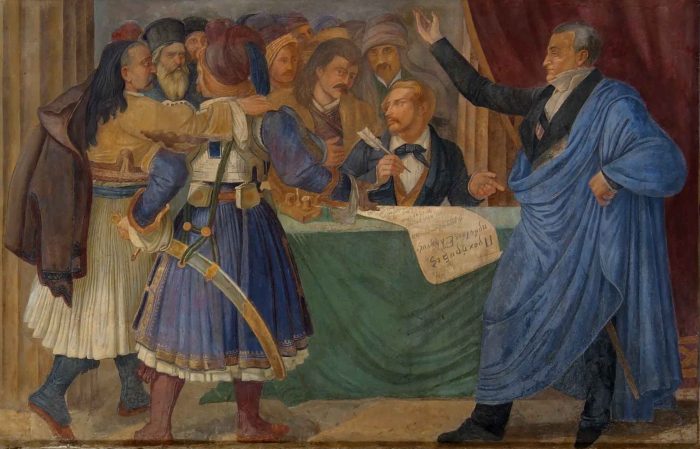 The founding of the Panhellenic Assembly
Fresco, L.M. Schwanthaler, Trophy Room, Frieze, Greek Parliament.
SEE THE FIVE INTERACTIVE APPLICATIONS